REDDOG DIVING
Doug Cook's Website for Scuba Diving Adventures
and Underwater Photography
ALL RIGHTS RESERVED
Cayman Brac
 <![if !vml]>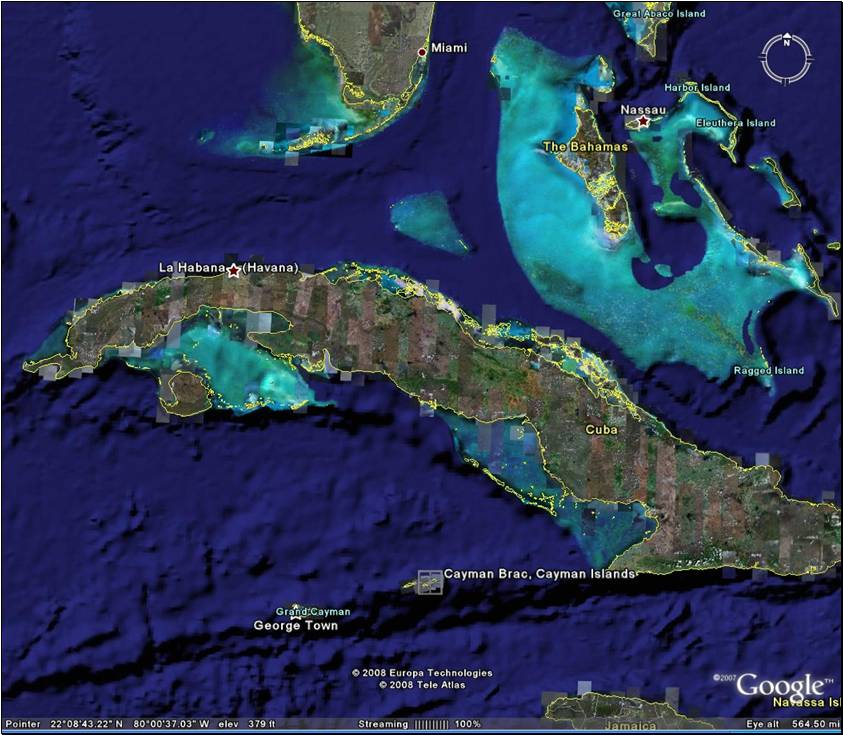 <![endif]> 
Cayman Brac and Little Cayman Islands are twins about 5 miles apart on the upthrown side of the deep Cayman Trough just south of Cuba. They are a part of the British Commonwealth.  The vertical reef walls drop off to 12000 feet in the deep blue below you.  They are more secluded and laid back than the bustling Island of Grand Cayman. The steep beach was made of rounded coral balls broken from the lush reef in previous hurricanes. In the protected marine reserve, we saw spiny lobsters out in the open measuring 4 feet from tip of antenna to tail!  At night in outside our condo apartment, the blue and red land crabs skittered about and a vast army of hermit crabs in colorful sea shells patrolled the perimeter stone walls. 
<![if !vml]>

<![endif]>
<![if !vml]>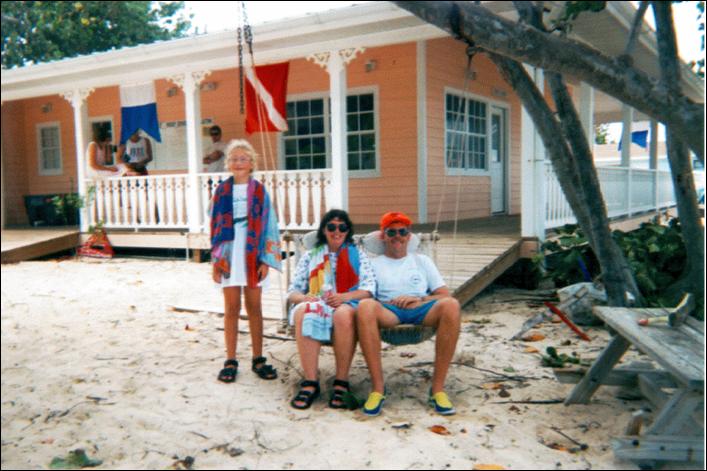 <![endif]>
Doug, Elizabeth, and Haley Cook
Cayman Brac Dive Shop 1995
All video from 8 mm analog.
Be patient to buffer the video and view full screen.
Cayman_Brac_1995_Arrival  (26 mb video)
Cayman_Brac_1995_Garden_Eels_Cuda  (15 mb video)
Little_Cayman_Bloody_Bay  (53 mb video)
Where are the bloody pirates?
Cayman_Brac_Wreck_and_Jewfish  (18 mb video)
Cayman_Brac_Exploring_Shallow_Reefs_and Say_Goodbye
(42 mb video)