REDDOG DIVING – KEY LARGO, FLORIDA
PUBLICATIONS
Feeding sharks, Barracuda, Moray Eels, and most everything swimming around the coral reefs.
Doug Cook's Website for Scuba Diving Adventures
and Underwater Photography
ALL RIGHTS RESERVED
Doug graduated from the University of Michigan in December, 1976 with a BS in Biological Oceanography and a NAUI Scuba Instructor Certificate.  Prospects in oceanography were not open with a BS so the lure of warmer climates and coral reefs took him to Key Largo.  Doug worked as a scuba instructor and dive shop manager with American Diving Headquarters until he borrowed enough money to buy the boat "Mary Metro" and scuba charter business from the legendary dive guide Steve Klem, "the Pied Piper of Pennekamp".
<![if !vml]>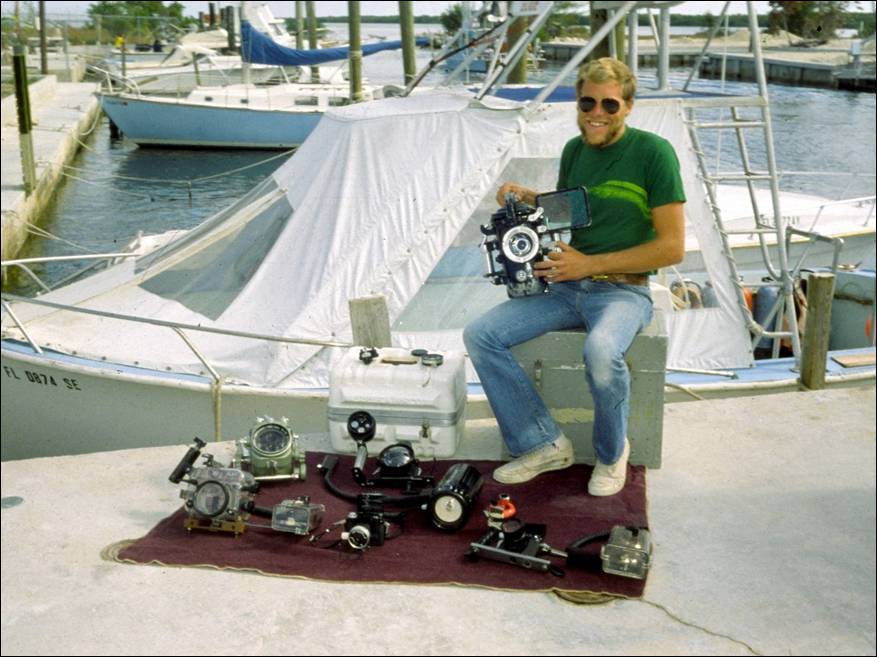 <![endif]>
Doug was a free lance photo journalist and underwater photography instructor.  His arsenal of photo equipment included four Nikonos cameras, a RolleiMarine housing and RolleiFlex camera,  
and an ancient Bolex 16mm movie camera and housing. 
Today life is simple and easy with just a Cannon SD-800 in an WD-PC5 housing: 
Still and video with automatic focus, exposure, and white balance!
<![if !vml]>

<![endif]>
<![if !vml]>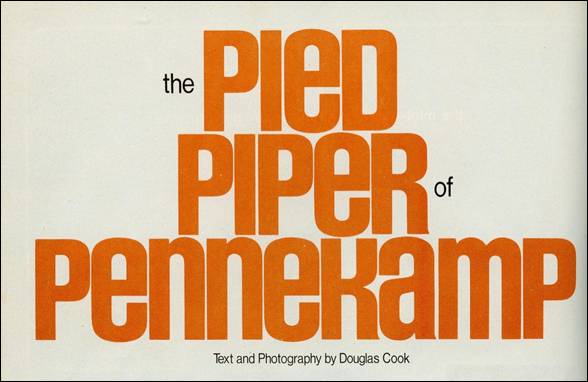 <![endif]>
<![if !vml]>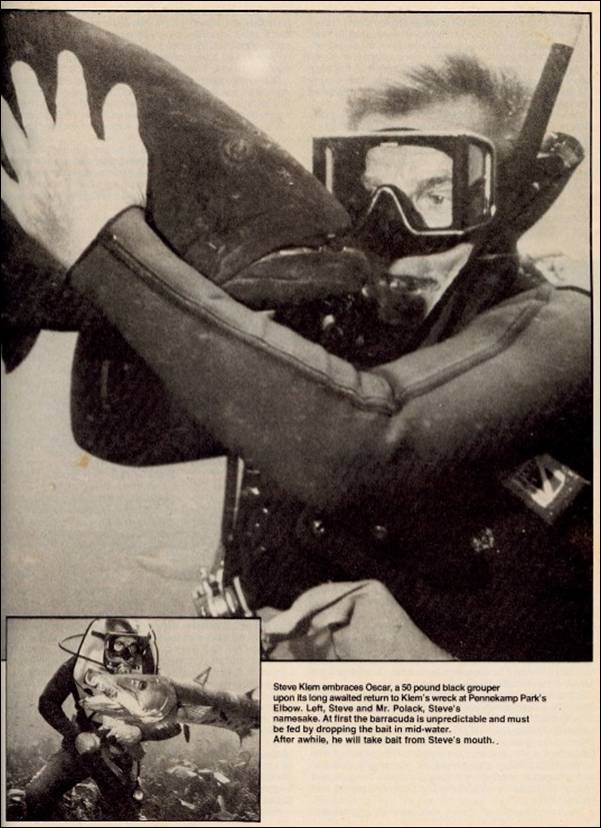 <![endif]>
<![if !vml]>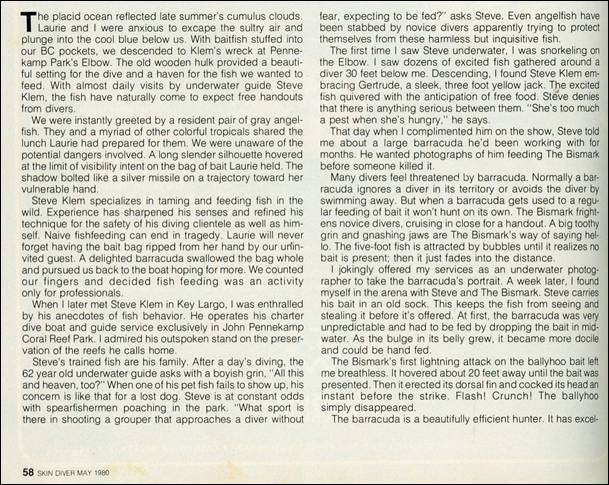 <![endif]>
<![if !vml]>

<![endif]>
<![if !vml]>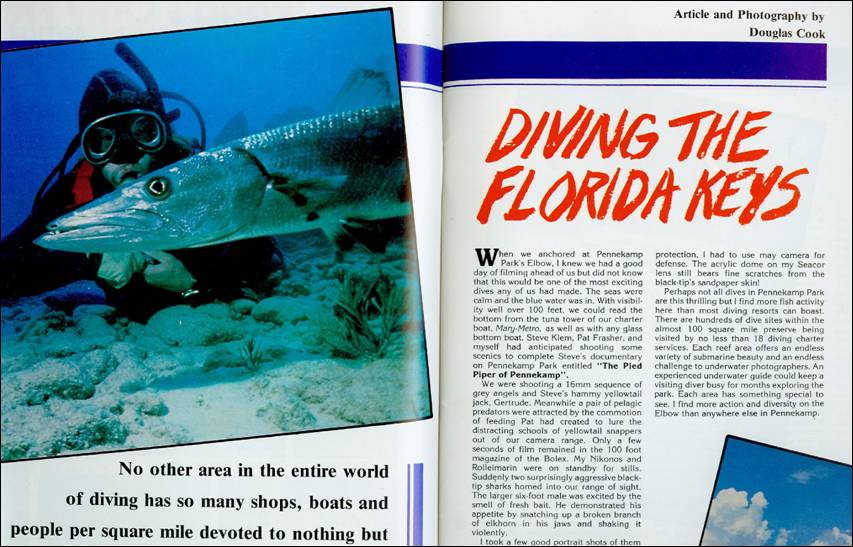 <![endif]>
<![if !vml]>

<![endif]>
<![if !vml]>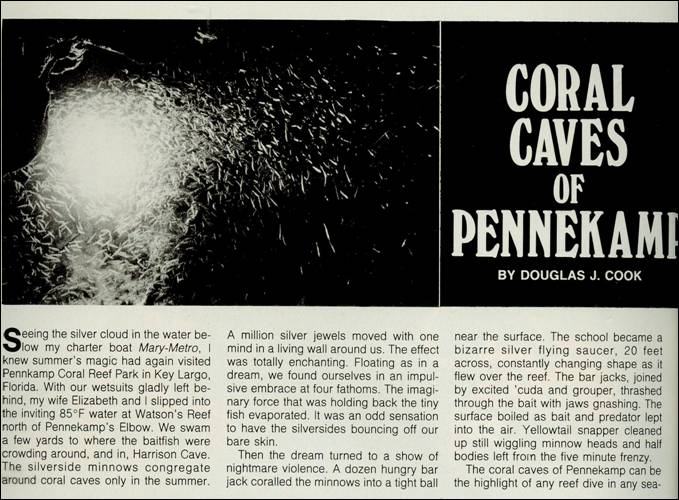 <![endif]>
Also featured in a chapter about the Florida Keys in
National Geographic Book "Ocean Realm".