REDDOG DIVING - RED SEA
Doug Cook's Website for Scuba Diving Adventures
and Underwater Photography
ALL RIGHTS RESERVED
JEDDAH
Last Update August 14, 2008
<![if !vml]>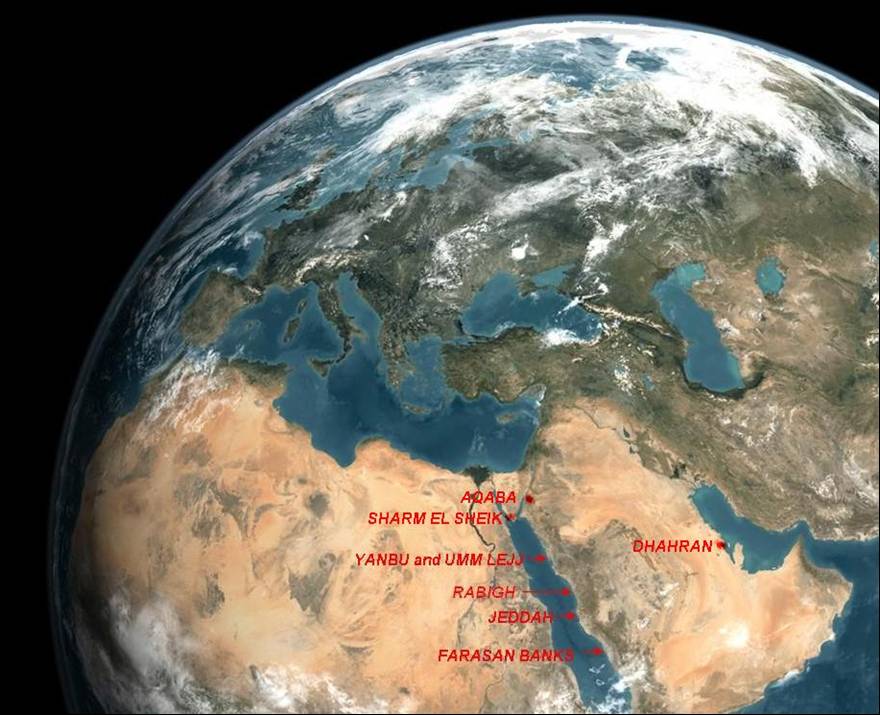 <![endif]>
Pilot Whale Encounter Jeddah 2003
While encountering dolphins playing on the dive boat's bow wake is not an uncommon sight in the Red Sea, having a large pod of PILOT WHALES do the same IS UNUSUAL!   We had this experience on our 2003 dive trip off Jeddah, Saudi Arabia!  The pod stayed with us for about ten minutes.  I'm sad to say I don't have video of this unique experience.
<![if !vml]>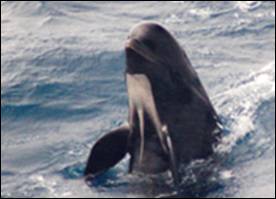 <![endif]>
Long-finned Pilot Whale
Globicephala melas)
Photo: Howard Goldstein
<![if !vml]>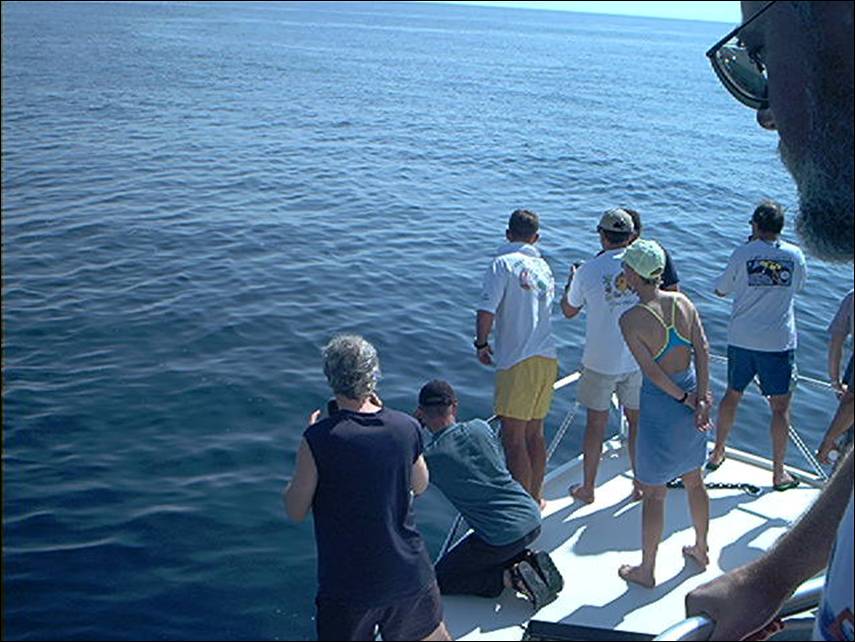 <![endif]>
Pilot Wale Encounter
<![if !vml]>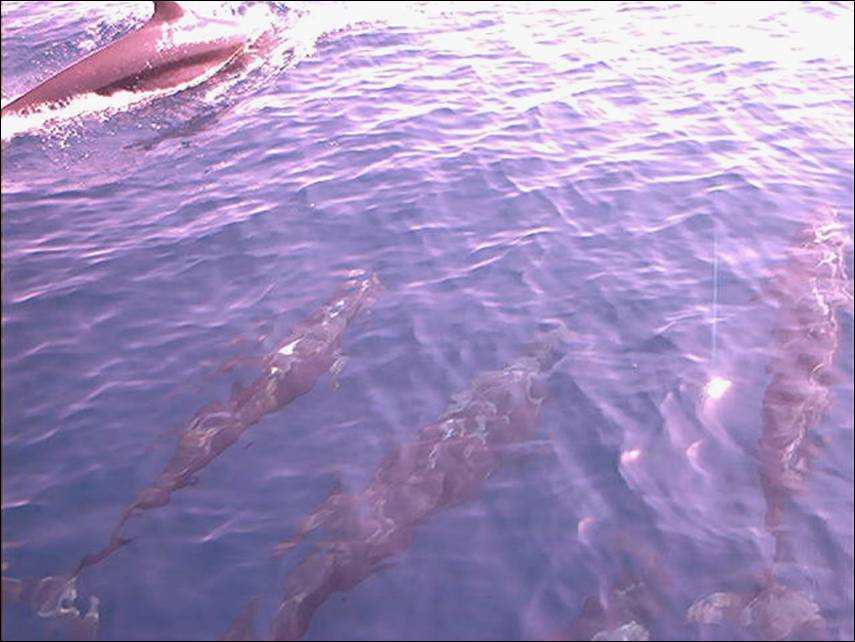 <![endif]>
<![if !vml]>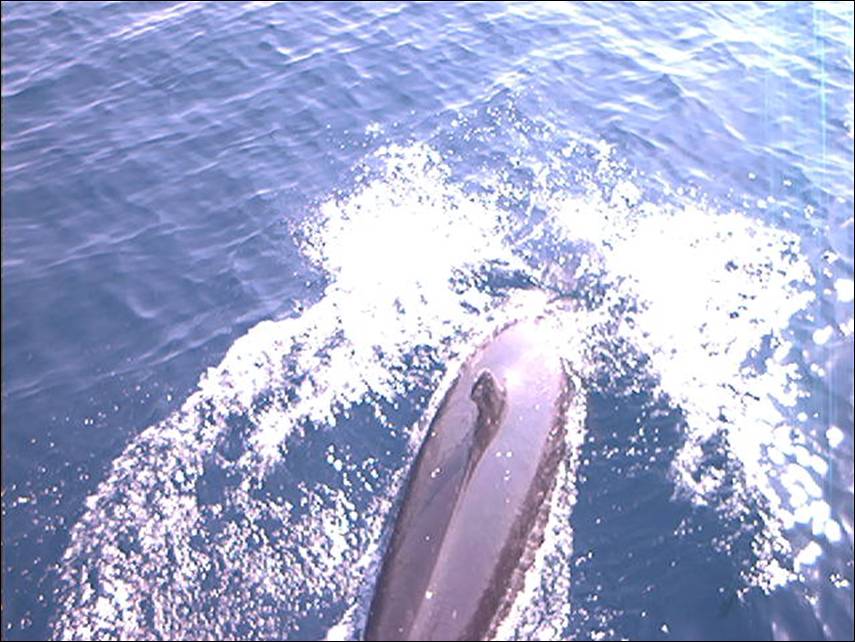 <![endif]>
The color of the pilot whale is coal-gray, but the underside is paler. The dorsal fin is not very high and is situated on the forward half of the body, and the lateral fins are long and pointed. The forehead is markedly bulging and increases in Size with age.  They can reach up to 5 meters in length.  This dolphin lives in pods of from 5 to 20 animals, but in northern waters this number can increase to more than 100. It swims to great depths, more than 3300 feet, and can stay submerged for up to 2 hours! It feeds on fish; especially cuttlefish. There is a migratory movement, but the routes and destinations are not well known.
Diving Jeddah 2003
VIDEOS BEST VIEWED AT FULL SCREEN MODE
(Be patient for video to buffer)
8mm analog video
Jeddah Sharm to the Red Sea   Saudi Arabia's Gold Coast  (40mb Video)
Jeddah Diving is a Party! (32 mb video)
Diving the Ann-Ann Wreck  (115 mb video)
The Coral Caves of Abu Madafi Reef (87 mb video)
Jeddah once boasted some of the world's most beautiful reefs fringing her shoreline.  Years of abuse and dumping raw sewerage has all but killed the fringing reefs here.  However, Jeaddah's outer reefs are still unspoiled and beautiful.  The profusion of life and 100% living coral cover attests to the health of the reefs featured below.  Craggly Towers is named for the unusual coral towers festooned with Acropora table coral.   Champagne Reef and Swiss Air Reef are unspoiled beauties named for the flight attendants that spend down time in Jeddah diving with Dream Divers.
Jeddah Craggly Towers Reef  (91 mb video)
Jeddah Champagne Reef  (92 mb video)
Diving the Saudi Arabian Red Sea with Dream Divers in Jeddah
<![if !vml]>
<![endif]><![if !mso]>

<![endif]> <![if !mso]>

<![endif]><![if !mso & !vml]> <![endif]><![if !vml]>
<![endif]>